Log in to BBS FSXnet Nodelist SURVnet Nodelist AGOranet Nodelist Fidonet Nodelist Join SURVnet Download Syncterm Trout Derby Info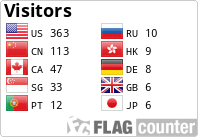 BBS Home Page
Welcome To Our Site
TElnet bbs.deepspacegateway.net port 2523
Bush flying using Flight Simulator X, fs2002 and FS2004-xplane in the works
Flight Simulator Hosting using FSHostspy
Bushflyers.com:23456
Sorry No Airliners- General Aviation only
Deep Space Gateway Runs on EZYCOM 3.0 Software
Located In Crystal River FL
Deep Space Gateway BBS News
This BBS runs on old technology! It's also running on New Technology, Windows 10 32 bit. Who says you have to have a new modern bbs.
Ezycom is a shareware Bulletin Board System (BBS) program, first introduced for MS-DOS by Peter Davies in 1991.


As for the BBS
Deep Space Gateway BBS is not all about News, We have Message base's like Fidonet, Survnet,FSXnet, Agoranet and Metronet we will be adding more as time go's on. We also will be adding door games and soon we will be starting our Fishing Tournament's called Fresh Water Fishing which has Prizes for the winners. We still have a lot of work to do so stop back again!
Thanks for Stopping By!
Mars Weather

Last update 10/1/2021